Welcome to the SBE Resource Page!
We offer resources to enrich your study of His Word, enhance your worship of His Person, and encourage creatives for His purposes! Most are free as we have freely received from Him. Please spread the word so others can sense the wonder of His!
Get in His boat. Catch His wave. Jump into His Chosen Times.
The new 2021-2022 SBE DIVE Guide and Planner is here and our free gift to you for your personal use! Please tell others so they can be blessed also.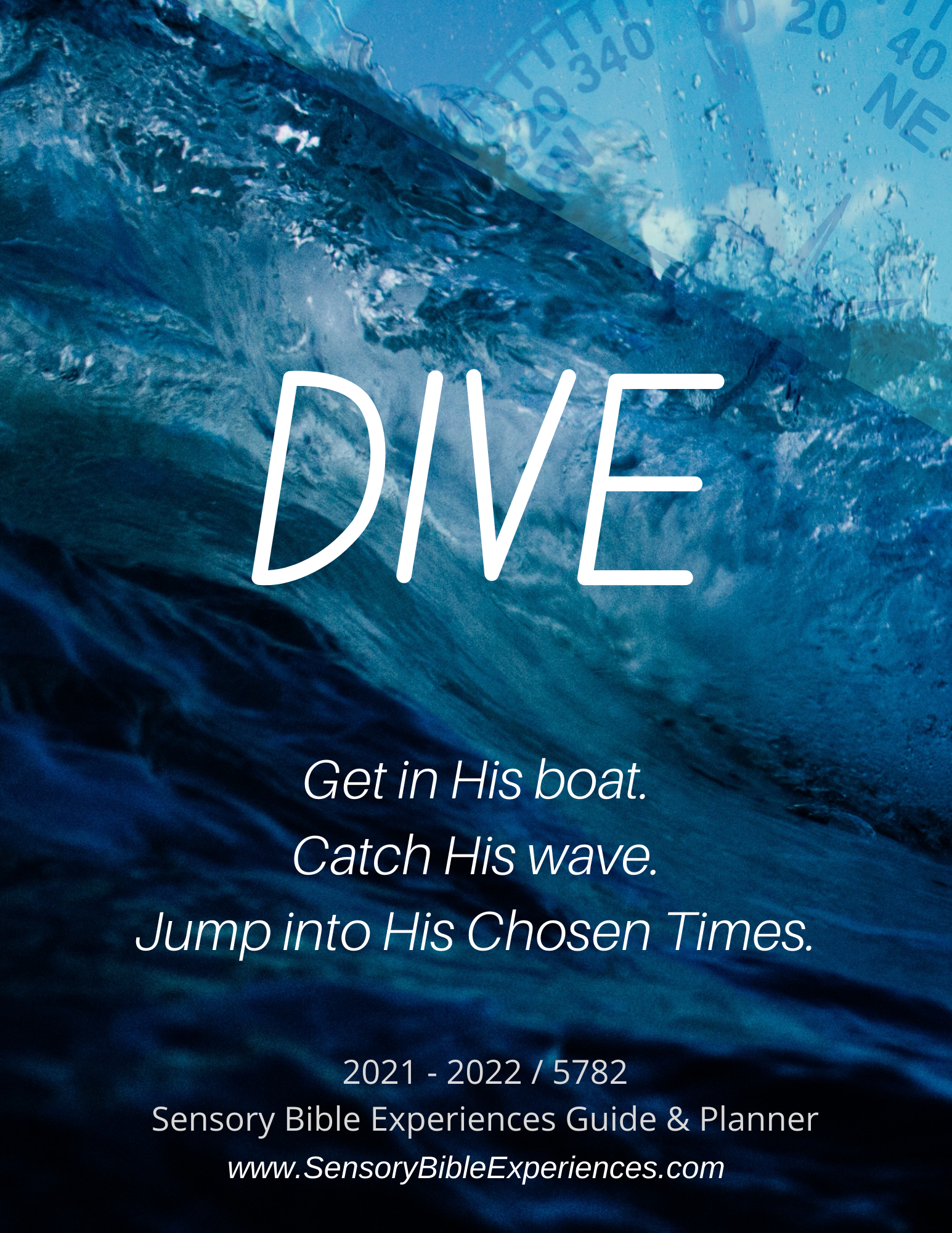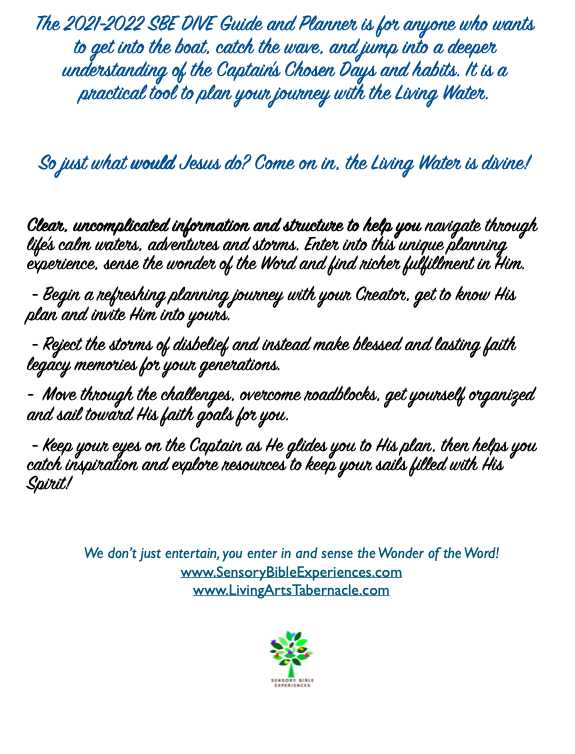 If you love The Chosen multiple-season streaming series about Jesus and His disciples, you will love this resource! Download the new 2021-2022 DIVE Guide and Planner: A Sensory Bible Planning Experience free for your personal use.

Do you need a planner to help you navigate through the post- COVID 19 storm while deepening your journey with the Captain of your soul? Enter into this unique planning experience, sense the wonder of the Word and His Chosen Times!

- Begin a calming, genuine, and refreshing planning journey with your Creator, get to know His plan and invite Him into yours.

- Reject anxiety, fear and stress and instead make blessed and lasting faith legacy memories for your generations through His special Appointments, Bible study, blessings, prayer, and worship.

- Move through the challenges and fear, overcome roadblocks, get yourself organized and realize your faith-walk goals during this time of recovery and renewal.

- Keep your eyes on the Captain as you sail into calmer waters, catch inspiration and resources to keep your ship steady and His wind in your sails!
This is a guide to the Creator's Chosen Times for our lives, plus planning tools, lists, trackers, customizable charts, and monthly calendar spreads with large boxes for plenty of notes or small square sticky notes which you can move around with ease. This PDF download works as a printable, on Good Notes and Notability. To download your copy, just supply your email address which will not be sold or shared:
---
More about our founder and director, Selah Cohen.
Bible teachers we recommend:
Rabbi Aharon Mendez
https://www.youtube.com/channel/UC-69BRvxnDsvYJhcGSTa-2A
Pastor Greg Stone (not to be confused with Perry Stone)
https://gatewaypeople.com/sermons/celebrating-yeshua-s-birthday
https://www.youtube.com/channel/UCHRyem_9R0hqqLXH5ddffHA
Author and Teacher Joel C. Rosenberg
www.AllIsraelNews.com www.JoelCRosenberg.com
A few ways to bless Israel:
Expose and fight against anti-Semitism in all it's forms. Lovingly encourage all believers in Messiah in your sphere of influence.
Pray that the Jewish people still searching for their Messiah will acknowledge and receive Yeshua as Savior in thier hearts.
Pray for the peace of Israel and Jerusalem, get involved with, and if able, donate to reputable ministries like
Fellowship of Israel Related Ministries
The Joshua Fund
The Aliyah Return Center
and others.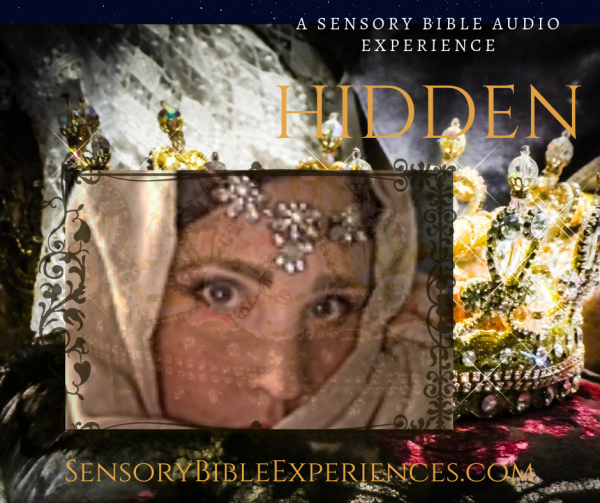 Our gift to you during this difficult time: HIDDEN, A Sensory Bible Audio Experience!
The engaging audio experience is enhanced with digital music and sound effects which will immerse you in the world of Ancient Persia as the engaging story of Queen Esther's rise to power for the glory of her King unfolds! This is a family-friendly experience rooted in Biblical truth, with original script, lyrics, and direction by Sensory Bible Experiences and Living Arts Tabernacle Founder and Director, Selah Cohen.
Additional tracks available separately include a special message by Selah titled Come to the Banquet, and a bonus feature: The Hidden Cast Shares!
---
---
---
---
Interested in HIDDEN: A Sensory Bible Journal Experience?
Do you enjoy using art, journaling or a combination to study the Bible? Would you like to enter into the world of young Hadassah, who is swept up in Her King's plan, and given influence to fulfill her destiny as Queen Esther for such a time as hers? Please submit a contact form to share your interest and subscribe for updates. Find your identity and purpose in this enthralling story!
---