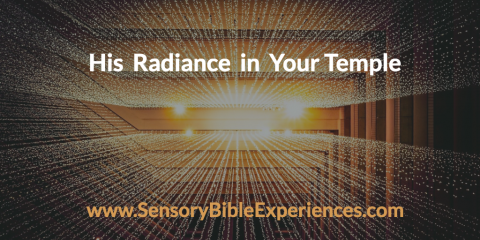 Jesus testified to His identiy while in Jerusalem before the Feast of Dedication, also named Chanukah or Feast of Lights (John 8 & 9), dedicating His own temple to cleanse ours. Some understood and embraced Him as the True Light, others remained blinded by the darkness.
He made a way to overcome the seductive darkness of our generation. Just as He was for the Maccabees, He is our strength and shield against our adversary's vile strategies to steal our hope, kill our will to live for our Creator, destroy our faith in the Light, and desecrate our living temples (2 Cor. 6:16). Our Light leads the way to freedom and sweet victory when the struggle is fiercest (John 9:5), because in Him, no darkness can survive (1 John 1:5). We receive the Living Torch by childlike faith, then He charges us to reflect His eternal Radiance, which can't be extinguished or hidden under the cover of assimilation.
In the next few months, let your light so shine before men that they may see your good works and glorify your Father in heaven (Matt. 5:14-16).
"Then Jesus spoke to them again, saying, "I am the light of the world. He who follows Me shall not walk in darkness, but have the light of life."
John 8:12 New King James Version
We pray this series has blessed you. We will be back in January. Happy holidays from Sensory Bible Experiences.
Selah Cohen, Founder and Director
Sensory Bible Experiences & Living Arts Tabernacle
(Image: Light shining out from grid top and bottom in what could be a temple or monument. Text: His Radiance in Your Temple and www.SensoryBibleExperiences.com)