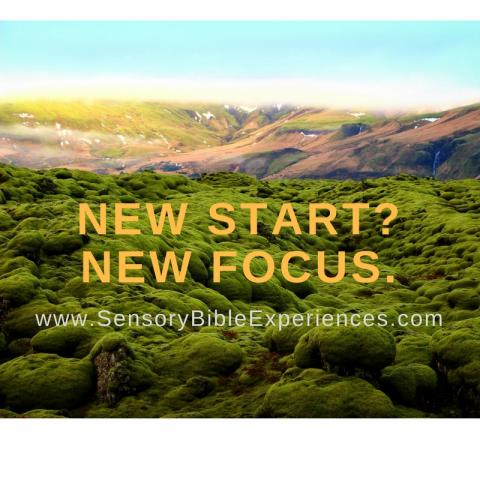 L'Shana Tova, Happy New Year to you and yours! As we all begin a new yearly cycle by God's calendar, SBE also begins this journey as we step out in obedience to create media which helps you enter into the Master's presence. This week's portion or reading is perfect if you, too, are heading into a new season or facing giants of your own. This Scripture is much more than a pep-talk from Moses before entering the Promised Land...
Deuteronomy: 31:6 Be strong and of good courage, do not fear nor be afraid of them; for the Lord your God, He is the One who goes with you. He will not leave you nor forsake you."
7 Then Moses called Joshua and said to him in the sight of all Israel, "Be strong and of good courage, for you must go with this people to the land which the Lord has sworn to their fathers to give them, and you shall cause them to inherit it. 8 And the Lord, He is the One who goes before you. He will be with you, He will not leave you nor forsake you; do not fear nor be dismayed."
Do you need to read those words today? It's interesting that the reading of God's instructions was to happen at the time of release. Do you need release from something to go into what He is calling you to next?9 So Moses wrote this law and delivered it to the priests, the sons of Levi, who bore the ark of the covenant of the Lord, and to all the elders of Israel. 10 And Moses commanded them, saying: "At the end of every seven years, at the appointed time in the year of release, at the Feast of Tabernacles, 11 when all Israel comes to appear before the Lord your God in the place which He chooses, you shall read this law before all Israel in their hearing. 12 Gather the people together, men and women and little ones, and the stranger who is within your gates, that they may hear and that they may learn to fear the Lord your God and carefully observe all the words of this law, 13 and that their children, who have not known it, may hear and learn to fear the Lord your God as long as you live in the land which you cross the Jordan to possess." NKJV
God wanted to ensure that the people would not forget His instructions, so He told Moses to build a reminder into the Feast of Tabernacles, which comes after the Day of Atonement. Their hearts would be cleansed and prepared to receive His words afresh, then they could celebrate His goodness, deliverance, and provision. The purpose He had was to safeguard His children to keep their focus on Him as they entered the next season of promise. Focus not on your fear, but on His faithfulness. SBE will be right there with you, keeping our eyes on the Master Producer and Director.