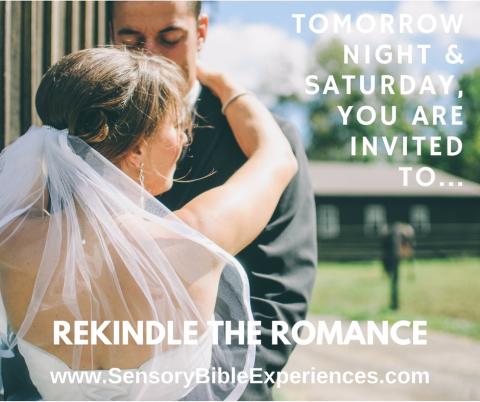 (Image: Bride and groom embracing.)
Our Abba (Father) is a perfect Parent and Husband to our souls. He wants us to obey, but welcomes us back when we fall short. He died as Atonement for us since we couldn't atone for ourselves. He longs to be our loving, encouraging Father by adoption – but we need to be healed of the spirits of abandonment and trauma to fully accept His unfathomable love. Unlike many of our childhoods or past marriages, there are no hoops to jump through for His approval, He simply asks for obedience which starts in the heart, not outcome-which we can't always control. He is quick to forgive the latter.
In our zeal to please Him, however, let us not default back to human effort, and then cling to our offerings, lest they transform into idols in our white-knuckled grasp. Our faithful Husband died so He could conquer our rebellious ways, gingerly wash us with His Word, and lovingly transform us into His spotless bride. No worldly treasure can repay it. His life was our bride Price.
True focus on Him requires that we release and separate from anything which is a distraction to us. Return, repent, and be revived as you renew your wedding vow to your loving Father and Bridegroom who gave Himself up for you. This Day of Atonement cleave to Him with appreciative adoration, and enter into His Presence to reignite the holy romance once more.
Taking His direction,
- Selah Cohen
Sense the Wonder of the Word.
www.SensoryBibleExperiences.com
Hosea 14New King James Version (NKJV)
Israel Restored at Last
14 O Israel, return to the Lord your God,
For you have stumbled because of your iniquity;
2 Take words with you,
And return to the Lord.
Say to Him,
"Take away all iniquity;
Receive us graciously,
For we will offer the sacrifices[a] of our lips.
3 Assyria shall not save us,
We will not ride on horses,
Nor will we say anymore to the work of our hands, 'You are our gods.'
For in You the fatherless finds mercy."
4 "I will heal their backsliding,
I will love them freely,
For My anger has turned away from him.
5 I will be like the dew to Israel;
He shall grow like the lily,
And lengthen his roots like Lebanon.
6 His branches shall spread;
His beauty shall be like an olive tree,
And his fragrance like Lebanon.
7 Those who dwell under his shadow shall return;
They shall be revived like grain,
And grow like a vine.
Their scent[b] shall be like the wine of Lebanon.
8 "Ephraim shall say, 'What have I to do anymore with idols?'
I have heard and observed him.
I am like a green cypress tree;
Your fruit is found in Me."
9 Who is wise?
Let him understand these things.
Who is prudent?
Let him know them.
For the ways of the Lord are right;
The righteous walk in them,
But transgressors stumble in them.
Footnotes:
Hosea 14:2 Literally bull calves; Septuagint reads fruit.
Hosea 14:7 Literally remembrance
New King James Version (NKJV)
Scripture taken from the New King James Version®. Copyright © 1982 by Thomas Nelson. Used by permission. All rights reserved.